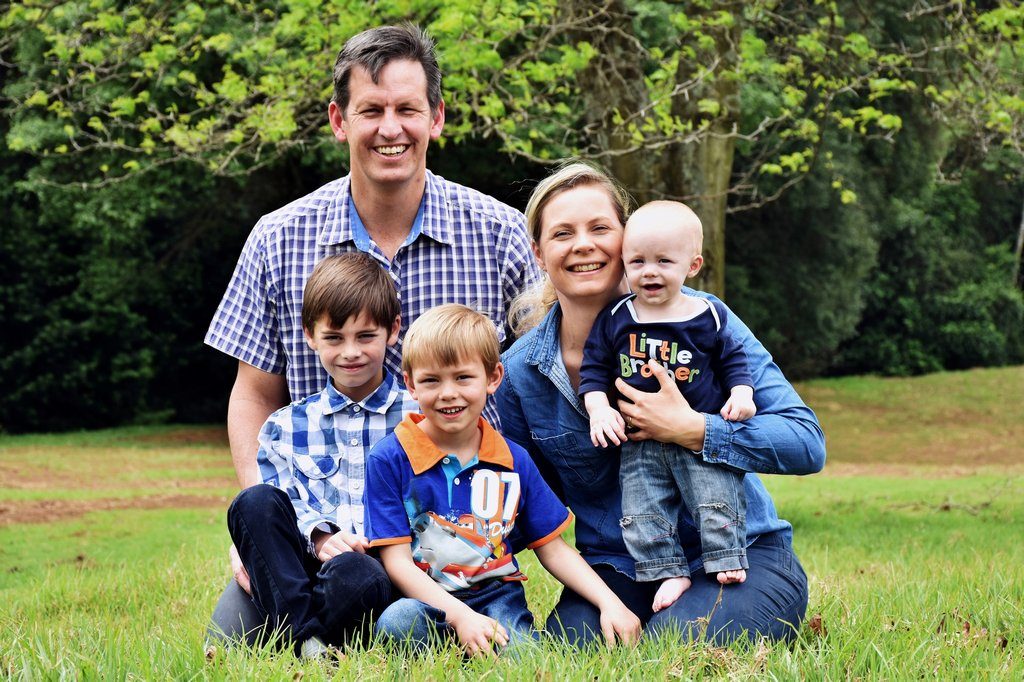 I am married to Lara. I met Lara while working as a Ministry Apprentice / Student Worker on Wits Campus in 2002. It was love (almost) at first sight, and so 6 months later we got married. We moved to Cape Town in 2003 when I started studying at George Whitefield College for a Bachelor in Theology. Lara continued her studies in Occupational Therapy at UCT. In 2010 God gifted us with a son, James, and 2 years later, Stephen came along.
Prior to entering full-time paid ministry I worked as a mechanical engineer. I studied at Stellenbosch for 7 wonderful years and left with a Masters Degree in Mechanical Engineering. Although becoming a Christian while at High School, my student years were incredibly formative in my walk as a Christian. It was while at university that the idea of full-time paid Gospel ministry was first suggested to me. However, I had bursary obligations and so went to work for De Beers in the Northern Cape for 2 years. This was followed by a year working as a design engineer in Johannesburg. At the end of 2000 I was given an opportunity to taste career ministry and so spent two years working as a Ministry Apprentice. Three years at George Whitefield College (GWC) followed.
While at GWC I got involved in helping to plant The Message, and took over the leadership of the steering committee midway through my second year at College. Towards the end of 2005 I was asked to lead the church fulltime and have being doing so since 2006.
While not working, I enjoy time with my family. We particularly enjoy getting away and camping. DIY around the house also keeps me busy as does helping my wife with her business (Nanny n Me), in particular setting up and keeping her various IT systems maintained. If time allows, 18 holes of golf on a Monday morning is a real treat.